Back to Events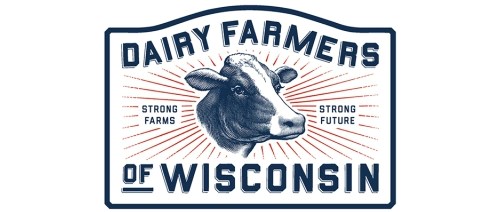 DFW: Preventive Controls for Human Food PCQI Short Course
Wednesday, August 31, 2022
to Friday, September 2, 2022
Event Details
Course Overview

The Current Good Manufacturing Practice, Hazard Analysis, and Risk-based Preventive Controls for Human Food regulation (referred to as the Preventive Controls for Human Food regulation) is intended to ensure safe manufacturing/processing, packing and holding of food products for human consumption in the United States. The regulation requires that certain activities must be completed by a "preventive controls qualified individual" who has "successfully completed training in the development and application of risk-based preventive controls." The PCQI is responsible for oversight of the written food safety plan at their respective dairy processing facility.

The course offered by Dairy Farmers of Wisconsin follows the FSPCA standardized curriculum recognized by FDA; successfully completing this course is one way to meet the requirements for a "preventive controls qualified individual."

These courses will be strictly dairy industry based, with all exercise materials focusing on dairy products. These working exercises are designed to provide practical details covering all the required components of the written food safety plan mandated within the Preventive Controls for Human Food [PCHF] rule.

Required Course Prerequisites
Strong understanding of Prerequisite Programs and Good Manufacturing Practices
Employment at a food manufacturing facility
Recommended Course Prerequisites
HACCP training within the past 5 years

A copy of your HACCP certificate must be sent to

abrock@wisconsindairy.org

prior to the start of the course, if available. Failure to send your most recent HACCP certificate may result in removal from the course.
Course Technology Requirements

This course will be held in person. A computer is highly recommended, but is not required.

Core Instructors

Adam Brock, Alex O'Brien, Marianne Smukowski, Matt Mathison

Course Attendance

You must be present and engaged for at least 95% of the course to obtain your certificate at the end of the course.

Course Assessment

Learning will be assessed throughout the course, so it is imperative that you actively participate. A 20-question assessment will be administered at the end of the training. You must obtain a score of 80% or higher to receive credit towards the Dairy Food Safety & Quality Certificate.

Continuing Education Credits

Contact hours for this course can be applied toward a number of professional certifications including those offered by the American Society for Quality (ASQ), Institute of Food Technologists (IFT), National Environmental Health Association (NEHA) and many other organizations. If you are looking to utilize these credit hours for a professional certification, please let us know and we will provide a formal letter of contact hours and an agenda.

If you achieve an 80% or greater on the final assessment and meet the attendance requirements, this course will count toward the Dairy Food Safety & Quality Certificate Program.

Course Details:

This course will be offered, in-person, during the week of 8/29/2022 at the University of Wisconsin Oshkosh – Fond du Lac Campus. This two and a half (2.5) day course is open to all Wisconsin dairy companies. Attendance will be limited to the first 25 registrants, so please register early. The course fee is $275 and will cover registration, meals, breaks and all materials. The course will run as follows:

Wednesday, August 31 – 8:00 AM ~ 4:30 PM
Thursday, September 1 – 8:00 AM ~ 4:30 PM
Friday, September 2 – 8:00 AM ~ 12:30 PM

The address for the training is University of Wisconsin Oshkosh – Fond du Lac Campus – 400 University Drive, Fond du Lac, Wisconsin, 54935

Hotel Options:
There are several, nice hotels near the training facility. Please reach out to these hotels directly to secure a room.
Hotel Retlaw – 7 minutes away
Hampton Inn – 11 minutes away
Holiday Inn Express – 13 minutes away
Radisson – 12 minutes away
Country Inn & Suites – 13 minutes away

We look forward to your attendance and participation as we work to ensure Wisconsin continues to be a leader in dairy food safety!
For More Information: