Back to Marketing Opportunities
2023 US Championship Cheese Contest | Contest Contributor
CheeseCon Marketing Opportunities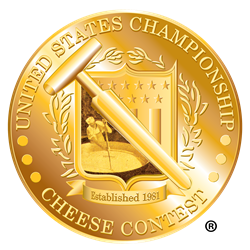 Contributor Sponsorship | Contributor Sponsor to US Championship Cheese Contest ($1,500)
---
Contributor Sponsorship Benefits:
Company logo on event sponsor signage at the US Championship Cheese Contest.
Company logo on sponsorship page of US Championship Cheese Contest website.
One free quarter page advertisement in CheeseCon Official Program.
Sponsor color logo (small) on CheeseCon website and in the Official Program.
Sponsor color logo in Sponsor Section of CheeseCon mobile app.
Full color logo on signage at CheeseCon.
Sponsor tabletop sign for your CheeseCon booth.
Sponsor identified as Official Sponsor of the 2023 CheeseCon with rights to use the CheeseCon logo in all program related material.
---