WCMA Golf Outing & Trap Shoot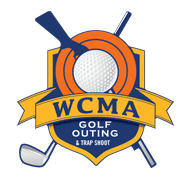 With the goal of protecting the health and well-being of our friends and partners in the dairy industry and with understanding of heightened workforce demands, the Wisconsin Cheese Makers Association (WCMA) has announced the cancellation of its 2020 Golf Outing and Trap Shoot event.
The decision to cancel the September 16 networking event, which had previously been postponed, was not made lightly. WCMA sought input from dairy processing companies that regularly participate in the event as well as evolving official health and safety recommendations, according to WCMA Executive Director John Umhoefer.
"The dairy industry is prudently taking precautions to limit the spread of COVID-19, including reducing travel and face-to-face interactions," Umhoefer said. "While we look forward to this popular event every summer, our input from members indicates that now is not the right time for a large gathering."
The WCMA Golf Outing and Trap Shoot will return July 21, 2021, based at Lake Arrowhead Resort near Nekoosa, WI.