WCMA Golf Outing & Trap Shoot
Due to the coronavirus pandemic and out of the safety and wellbeing of our members, WCMA will move its popular Golf Outing & Trap Shoot to Wednesday, September 16, 2020 after taking input from more than 75 companies that regularly participate and a deciding vote by our Board of Directors.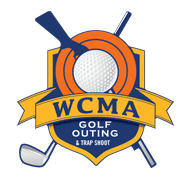 Industry members told WCMA that a move to September would allow more companies to participate. WCMA staff believes the later date will allow members to enjoy a more typical day of fun and networking than the host courses can offer in July.
Sanitation and social distancing procedures have been verified with the golf courses and trap shoot facility. WCMA staff will survey members in the days leading up to a Go/No-Go decision on Wednesday, July 29. If the September 16 outing remains scheduled as planned, online registration will begin August 5 at 9:00 a.m. (CDT).
WCMA's partners at Lake Arrowhead Resort, Bullseye Golf Club and Northern Bay Resort are pleased to welcome our September outing.