WCMA Golf Outing & Trap Shoot
July 21, 2021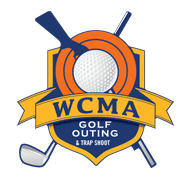 Mark your calendars for a highlight of the summer: the WCMA Golf Outing & Trap Shoot will take place live and in person on 
Wednesday, July 21, 2021.
Online registration will kickoff May 18 at 10:00 a.m. CDT.
Next Tuesday, WCMA will announce detailed event information, including sponsorship opportunities and tee off our event website. Golf will take place at four courses: Lake Arrowhead's Lakes and Pines Courses, Bull's Eye Country Club and the Castle Course at Northern Bay Resort, all in Central Wisconsin near Nekoosa. The Trap Shoot will take place at the Wisconsin Trapshooting Association Homegrounds just four miles from Lake Arrowhead.
We'll host a fun day with planning to keep you safe. A spacious, all-new clubhouse at Lake Arrowhead Resort will seat our guests in style with proper social distancing. Questions? Contact WCMA events staff.