Mission and History
Serving the Dairy Industry Since 1891
WCMA member cheesemakers, buttermakers, and whey processors strive to produce the finest dairy products in the world. They are connected by a shared passion for their craft and through our Association, which has offered the industry advocacy, education, and healthy competition and collaboration since 1891.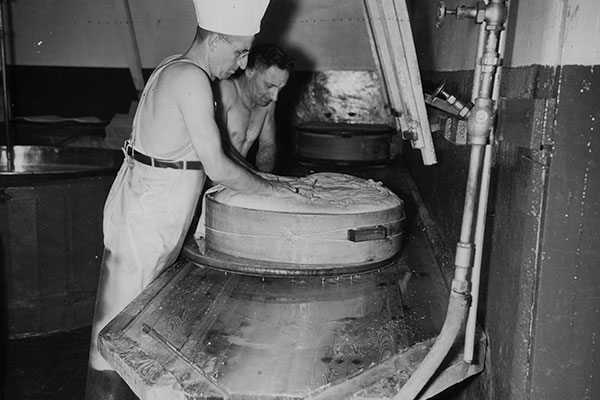 Today, WCMA membership includes more than 650 companies operating around the world with tens of thousands of employees. In fact, our members are located in 39 states.
For its members, WCMA is a strong advocate at the state
and federal government level, a networking hub, and a source of news and information they can trust.
The association provides educational opportunities via its scholarship program, and industry-specific training at the Center for Dairy Research and via Madison College.
Together with the Center for Dairy Research and Dairy Farmers of Wisconsin, the Wisconsin Cheese Makers Association leads the Dairy Food Safety Alliance, a group designed to deliver the latest in food safety news to dairy product manufacturers, processors, and their suppliers.
WCMA pioneered the idea of educational dairy judging competitions and industry-wide business education and today we proudly host the world's largest technical dairy competitions, the largest cheese industry exposition in the Western Hemisphere and our nationally-known cheese technology conference.
For more than 130 years, WCMA has encouraged and supported tremendous growth in the nation's dairy industry, and we believe the best is yet to come!