WCMA Recognition
Part of WCMA's mission is to recognize leaders who have been instrumental in building a foundation for the future success of the dairy industry. We depend on members to help us in this effort, by nominating peers and friends for recognition.

2022 WCMA Recognition
 Awards
Each year, WCMA invites industry professionals to nominate their peers to be considered for formal recognition for their outstanding contributions to the dairy processing industry.The nomination period for the 2022 WCMA Recognition Awards has closed. Nominations will be considered by the WCMA Recognition Committee in September, with final determinations made by the WCMA Board in December. Awards will be presented at CheeseExpo 2022, April 12-14 in Milwaukee, Wisconsin. 
Please see below for a list of 2021 Recognition Award recipients. Have additional questions? Please contact WCMA Events Manager Caitlin Peirick.
---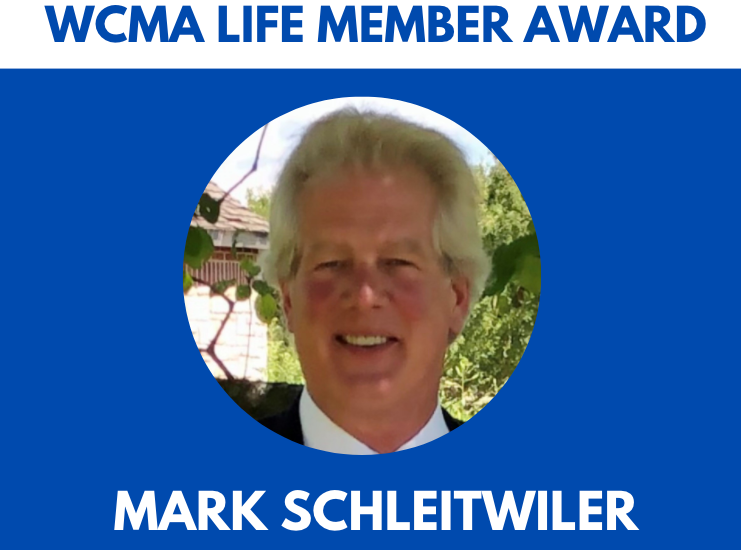 In 2021, Mark Schleitwiler received the Association's highest honor: the WCMA Life Member Award. WCMA has offered the Life Member Award since 1918, and Schleitwiler is the 90th recipient. The award recognizes people who have played a significant role in the success of the Association through leadership, support, and service to the institution and its activities
Mark Schleitwiler now serves as an industry consultant, most recently having worked as Director for Wohlt Cheese, now a division of Ellsworth Cooperative Creamery. From 1988-2017, he worked at BelGioioso Cheese, first as Operations Manager, then Vice President of Operations, Vice President of Finance, and finally as Vice President of External Relations. He launched his career as an accountant and administrator at Churny Company, a cheese manufacturer and importer.
Schleitwiler is a longtime and active member of WCMA, having served several terms on the Association's Board of Directors, including as President from 2010-2012 and as Treasurer from 2009-10. Mark also participates in WCMA's Technology and Policy Committees and continues to support WCMA outreach efforts.
---

---

---

---