Back to Events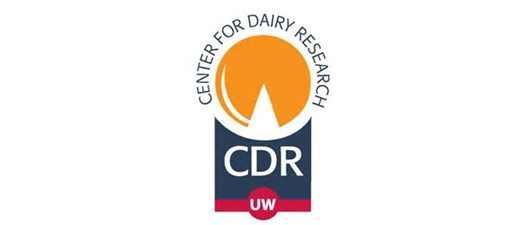 CDR: Advanced Cheese Technology (in-person)
Monday, October 3, 2022
to Friday, October 7, 2022
Event Details
You must take Cheesemaking Fundamentals before taking this course. This course will in-person at UW-Madison.
The Advanced Cheese Technology Short Course is a five-day course consisting of an intensive four-day covering cheesemaking production principles and technology and an optional hands-on cheese making Lab offered on the 5th-day (Friday). Monday-Thursday four-day short course is $1,295, Friday lab is $495.00. You must complete the Cheesemaking Fundamentals course before registering. This course is designed for students who want to know more about the details of the cheese making process. Completion of this course will give the student six (6) months credit toward the apprenticeship requirement for the state cheesemakers license.


Please complete the Cheesemaking Fundamentals self-study modules before attending this course. If you have completed the self-study module and quizzes from the Cheesemaking Fundamentals course, you are ready to sign-up for this course. If you have not completed the modules or quizzes, please login to your account and complete these components before attending this course. You may register for this course even if you are still completing Cheesemaking Fundamentals. It is important to understand the fundamentals of cheesemaking prior participating in this hands-on course.
Lecture Topics
Dairy Starters/Ripening
Standardization of Milk
Cheese Yield
Coagulants and Coagulation
Cheese Chemistry
American Cheese Styles
Italian Cheese Varieties
Swiss and Eye Cheeses
Acid Set Cheeses
Acid-Heat Coagulated Cheese
Mold Ripened Cheeses
Surface Ripened Cheeses
Cheese Technology
Cheese Sensory
The optional cheesemaking Lab will be done by 12 noon on Friday.
Wisconsin Cheesemaker License
Completion of this short course will give the student six months credit toward his or her apprenticeship requirement for the Wisconsin cheesemaker license requirements under ATCP 69.02 (1)(b). If you plan to apply for the Wisconsin cheesemaker license, please contact the Wis. Dept. of Agriculture at: WDATCP, Food Division, P.O. Box 8911, Madison, WI 53708-8911 or call (608) 224-4720 to obtain an application and the exam schedule. The cheesemaker license exam will not be given at the Advanced Cheese Technology Short Course.