Back to Events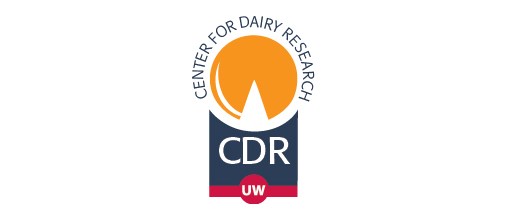 CDR: Certificate in Dairy Processing (Online, Live)
Thursday, April 20, 2023
to Thursday, June 29, 2023
Event Details
Registration closes on April 6, 2023.

The Certificate in Dairy Processing is an ONLINE dairy industry training program focused on providing promising plant workers and operators with a clear understanding of dairy plant processes. Administered by the Center for Dairy Research (CDR) and led by some of the leading experts in the field, the program will use a practical applications approach to educate students on the basic aspects of dairy processing. In particular, this course features a ten week series of modules covering key aspects of dairy processing through online sessions and other learning opportunities. The ten module topics are outlined below. In addition, each participant will be expected to complete a short project of their choosing with the assistance of a mentor.
Course is scheduled to occur every Thursday 2:00-4:00 pm CST via zoom from 4/20/23 until 6/29/23.
The Certificate in Dairy Processing online course will be composed of 10 modules each covering an important aspect of dairy product manufacturing.

Module 1 Introduction to the Course
Module 2 Understanding Milk
Module 2 Dairy Micro etc.
Module 3 Processing Equipment
Module 4 Milk Quality from Farm to Plant
Module 5 Food Safety and Sanitation
Module 6 Production of Cheese
Module 7 Cheese Ripening and Defects
Module 8 Cheese Usage, Evaluation and Functionality
Module 9 Production, Functionality and Applications of Ingredients
Module 10 Production of Other Dairy Products
Download a detailed description of the Certificate in Dairy Processing modules
FAQs
What is the format of the course?
This iteration of the course is fully online. During the ten week program, live video calls with the lecture/discussion session will be held each Thursday afternoon from 2:00-4:00 pm central time. A learning management system (EventsAir) will also be used. This will allow for access of learning materials, interactive discussion posts between all members of the program, and upload of assignments/quizzes. Recordings of the lectures will be housed here for those unable to attend during the live video calls. It is okay if you can't attend each and every Zoom! You can always catchup by watching the recordings.
What is the role of the mentor?
As a part of this program, each participant needs to have a mentor. The mentor provides additional guidance and support to the participants during the course. Ideally, this person should be someone with significant experience in the dairy industry. Examples of a mentor would be a senior level cheesemaker, supervisor/team leader in the dairy processing area, etc. Students working in a nondairy related industry can select a mentor that is related to the course project they are planning. It also is possible to ask for a mentor from the staff at CDR.
The Certificate in Dairy Processing online course will be composed of 10 modules each covering an important aspect of dairy product manufacturing. All the course materials will be available online via our learning management system until June 29, 2023.
For More Information: