Back to Events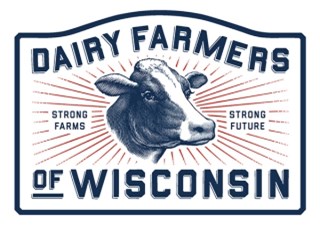 DFW: FSPCA Preventive Controls for Human Food (PCQI) Training
Tuesday, September 19, 2023
to Thursday, September 21, 2023
Event Details
Course Overview

The Current Good Manufacturing Practice, Hazard Analysis, and Risk-based Preventive Controls for Human Food regulation (referred to as the Preventive Controls for Human Food regulation) is intended to ensure safe manufacturing/processing, packing and holding of food products for human consumption in the United States. The regulation requires that certain activities must be completed by a "preventive controls qualified individual" who has "successfully completed training in the development and application of risk-based preventive controls." The PCQI is responsible for oversight of the written food safety plan at their respective dairy processing facility.

The course offered by Dairy Farmers of Wisconsin follows the FSPCA standardized curriculum recognized by FDA; successfully completing this course is one way to meet the requirements for a "preventive controls qualified individual."

These courses will be strictly dairy industry based, with all exercise materials focusing on dairy products. These working exercises are designed to provide practical details covering all the required components of the written food safety plan mandated within the Preventive Controls for Human Food [PCHF] rule.

Required Course Prerequisites
Strong understanding of Prerequisite Programs and Good Manufacturing Practices
Employment at a food manufacturing facility
Recommended Course Prerequisites
HACCP training within the past 5 years

A copy of your HACCP certificate must be sent to abrock@wisconsindairy.org prior to the start of the course, if available.
Course Technology Requirements

This course is an in-person training course. A computer is highly recommended, but not required.

Core Instructors

Adam Brock, Alex O'Brien, Marianne Smukowski, Matt Mathison

Course Attendance

You must be present and engaged for at least 95% of the course to obtain your certificate at the end of the course.

Course Assessment

Learning will be assessed throughout the course, so it is imperative that you actively participate. A 20-question assessment will be administered at the end of the training.

Continuing Education Credits

Contact hours for this course can be applied toward a number of professional certifications including those offered by the American Society for Quality (ASQ), Institute of Food Technologists (IFT), National Environmental Health Association (NEHA) and many other organizations. If you are looking to utilize these credit hours for a professional certification, please let us know and we will provide a formal letter of contact hours and an agenda.
For More Information: