Back to Events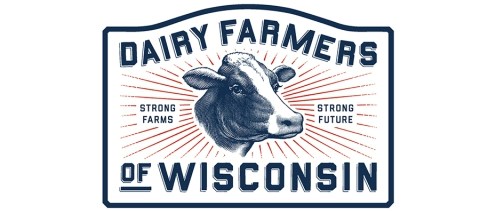 DFW: Supplier Auditing Principles Short Course
Thursday, September 22, 2022
Event Details
Course Overview

Being an effective, efficient auditor is harder than it looks! This course is unique in that is covers both the technical (process) and personal (people) aspects of auditing a food processing facility- most courses focus on the process, but not the people. Attendees will leave the course with a better understanding of supplier auditing principles, knowledge of how to conduct supplier audits, and how supplier audits can be used as a tool for continuous improvement and to ensure the integrity of a brand. The course instructor will discuss real-life examples and attendees will come away from the course with a basic, supplier auditing template they can use in their own facility. Your instructor for this course is Adam Brock (ASQ - CQA) who has conducted hundreds of food safety and quality audits across many different food processing plants in both the United States and Canada.

The course is strictly dairy based, with all exercise materials focusing on dairy products and/or ingredient utilized in dairy based products. This course will assist companies in meeting the internal auditing requirement included across all GFSI standards.

Course topics covered include

Being an effective, efficient auditor is harder than it looks!
Supplier Management Programs
The "People" Side of Auditing
Conducting Supplier Audits
Writing the Audit Report
Nonconformances & Corrective Actions
Review of FDA Supply Chain Requirements
Review of GFSI Audit Requirements
Review of Audit Certifications – What is a "Qualified" Internal Auditor?

Required Course Prerequisites

Employment at a food manufacturing facility
A basic understanding of Prerequisite Programs and Good Manufacturing Practices
Completion of the Internal Auditing Principles Course

Recommended Course Prerequisites

Exposure to internal audits at a food manufacturing facility
Either HACCP or PCQI training within the past 5 years

Dairy Food Safety & Quality Certificate Requirement

This course is required for all Dairy Food Safety & Quality Certificate – Level 1 Technicians

Course Technology Requirements

A computer is highly recommended for this course.

Course Attendance

Course attendees must be present and engaged for at least 95% of the course to obtain a certificate of completion.

Course Assessment

Learning will be assessed throughout the course, so it is imperative that you actively participate. A 20-question assessment will be administered at the end of the training. You must obtain a score of 80% of higher in order to receive credit towards the Dairy Food Safety & Quality Certificate.

Continuing Education Credits

Contact hours for this course can be applied toward a number of professional certifications including those offered by the American Society for Quality (ASQ), Institute of Food Technologists (IFT), National Environmental Health Association (NEHA) and many other organizations. If you are looking to utilize these credit hours for a professional certification, please let me know and we will provide a formal letter of contact hours and a course agenda.

If you achieve a 80% or greater on the final assessment and meet the attendance requirements, this course will count toward the Dairy Food Safety & Quality Certificate Program.

Course Details

This in-person course will be held on September 22nd, 2022, at Country Inn & Suites in Fort Atkinson, Wisconsin. This 1/2 (0.5) day course is open to all Wisconsin dairy industry employees. Attendance will be limited to the first 25 registrants, so please register early. The course will begin at 8:00 AM and will end no later than 4:30 PM.

Cost

Cost to attend the short course is $175.00 per student. The cost includes registration, materials, breakfast, lunch and breaks for each day.

Hotel Details

A block of rooms has been reserved at the Country Inn & Suites in Fort Atkinson, Wisconsin. Please call the hotel at 920-542-1600 and ask for the "DFW Food Safety Training" rate. Note: short course attendees are responsible for their own lodging.