Back to Events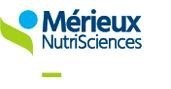 Merieux NutriSciences: Implementing SQF Systems for Manufacturing (Virtual)
Wednesday, September 7, 2022
to Thursday, September 8, 2022
Event Details
Description
This newly refreshed and completely updated Implementing SQF System course is designed for those individuals, such as the SQF practitioner, responsible for developing, aligning, verifying, maintaining, and otherwise supporting the site's SQF food safety System and its culture of food safety.
With a focus on continuous improvement, practical activities provide attendees the opportunity to align their existing programs with the SQF Code and build skills that will enable an environment where food safety is a top priority.
It is recommended that participants have successfully completed a HACCP training course meeting the definition found in the Glossary of the SQF Code, edition 9 before attending this course. A HACCP course is available on this website. Click here for Mérieux NutriScience's online HACCP course.
Click here to view the full course agenda for this virtual course.
Note: Students must attend and participate in ALL of the live sessions in order to earn their certificate. Sessions will not be recorded.
Requirements:
Computer with camera and microphone
Strong internet connection
---
Instructors
Ami Jo Akins, Technical Consultant, Mérieux NutriSciences
Ami has over twelve years experience in quality assurance and regulatory compliance in bottled water, brewed teas, carbonated beverages and olives/antipastos. She maintained a Pennsylvania State Certified Lab for Microbiology of Drinking Water. She successfully developed several HACCP plans and an SQF Program. She created a complete line of Organic and Nutraceutical beverages for a beverage company. It was her responsibility to determine label accuracy and maintain FDA compliance.
Ami is experienced in HACCP and SQF Implementation. She has assisted our clients in the areas of HACCP Training, SQF Training, SQF Implementation, Interim QA Management and Laboratory Training.
Tedd Wittenbrink, Technical Director, Mérieux NutriSciences
Tedd has more than 40 years of management experience in the food industry. He is an American Society for Quality Certified Quality Auditor and has a proven track record in developing and implementing Food Safety / Quality Assurance Programs. His employment history includes tenures with Beatrice Foods, Hawthorn Mellody Farms Dairy, and Borden Inc. During his career, he has held positions of QC Manager, Director of Quality, and Corporate Quality Assurance Manager.
Click here for information about our cancellation policy.
A minimum of 5 students is needed to run this course.
Objectives
Learning Objectives
Promote an understanding of the SQF Food Safety Code
Create a knowledge base to facilitate the successful implementation and maintenance of an SQF Food Safety System.
Show how a HACCP-based approach manages food safety hazards.
Certificate
By completing/passing this course, you will attain the certificate Implementing SQF Systems Certificate of Attendance
For More Information: