Back to Events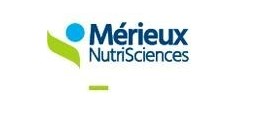 Merieux NutriSciences: Introduction to Food Microbiology (Virtual)
Monday, August 15, 2022
to Wednesday, August 17, 2022
Event Details
Description
This Introduction to Food Microbiology course is designed for the food plant employee or supervisor who has no classroom instruction in Food Microbiology or has a very basic knowledge of the subject. Taught by experienced industry experts, instructors will cover the basics of food microbiology and the recalls/outbreaks associated with the major pathogens as well provide an overview of foodborne disease-causing microorganisms. Students will also learn factors that can be used to control microbial growth and growth of spoilage microorganisms. Finally, an overview of the major foodborne viruses and Covid-19 will be discussed. At the end of each session, instructors will provide suggested reading for further understanding and learning.
Click

here

to view the complete course agenda.
Prerequisites: None
Note: Students must attend and participate in ALL of the live sessions in order to earn their certificate. Sessions will not be recorded.
Requirements:
Computer with camera and microphone
Strong internet connection
---
Instructors
Dr. Timothy Freier, VP Scientific Affairs and Microbiology (Retired), North America Mérieux NutriSciences
Dr. Timothy A. Freier is a food microbiologist with over 25 years of experience in applied microbiology and food safety. He is currently the Division Vice President, Scientific Affairs and Microbiology, North America at Mérieux NutriSciences and was previously Senior Director, Global Food Safety Innovation at Cargill. Dr. Freier earned his B.A. in biology from Augustana University, Sioux Falls, South Dakota, his M.S. and Ph.D. in microbiology from Iowa State University, and conducted postdoctoral work at Oregon State University. He has published several refereed journal articles, book chapters and patents, and has given numerous invited presentations on a variety of food safety-related topics. He was a co-developer and instructor for the American Meat Institute (AMI) "Advanced Listeria Intervention and Control Workshop" as well as serving on AMI's Scientific Affairs and Grant Review Committees. Dr. Freier has served as the Chairperson for several committees, including the Grocery Manufacturer's Association (GMA) Microbiological Safety Committee, GMA's Task Force on the Control of Salmonella in Low-Moisture Foods, the International Association for Food Protection (IAFP) Meat and Poultry Professional Development Group, and the IAFP Food Safety Innovation Award Committee. He is a member of the Sackler Institute's Technology and Innovation in Agriculture, Food and Nutrition Working Group and serves on the Editorial Advisory Board for Food Safety Magazine. Dr. Freier has served two terms on the U.S. National Advisory Committee on Microbiological Criteria for Foods.
Jennifer Johnson, Ph.D, Technical Services Consultant, Mérieux NutriSciences
Jennifer Johnson is a highly qualified Food Safety and Quality Assurance professional providing consulting services to the food industry. She is a seasoned in-plant trouble-shooter on food safety and quality issues in industry segments including meat & poultry, nuts, confectionery, juices, dairy, salsa/dips, and pet food. She is also experienced in practical control of Listeria monocytogenes and allergens in the plant environment and has more than twelve years' food manufacturing Food Safety & Quality management experience.
Jeff Lucas, Sr. Director of Technical Services, Mérieux NutriSciences
Jeff has over 30 years of food industry experience including both manufacturing and laboratory services. Jeff has consulted in all food industry segments specializing in food safety, microbiological issues with foodborne pathogens, food spoilage, sanitation, and HACCP. Jeff has assisted numerous companies in resolving issues with Listeria monocytogenes in ready-to-eat foods and with Escherichia coli O157:H7 in raw beef including regulatory concerns, sanitation issues, and recall mitigation. He has instructed numerous short-courses and workshops across the US on HACCP, Listeria Control, Sanitation, Quality Systems and Food Safety. Jeff's tenure with food and meat companies includes Sara Lee, ibp, Inc., Land O' Frost and J Bar B Foods among others. Jeff has been with Silliker for more than 10 years and is a graduate of Auburn University and Texas A&M University.
Click here for information about our cancellation policy.
A minimum of 10 students is needed to run this course.
Certificate
By completing/passing this course, you will attain the certificate Mérieux NutriSciences Introduction to Food Microbiology Completion Certificate
For More Information: