Back to Events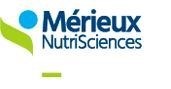 Merieux NutriSciences: Practical HACCP for Food Processors (In-person)
Tuesday, August 30, 2022
to Wednesday, August 31, 2022
Event Details
Description
This 2 day course is accredited by the International HACCP Alliance and teaches attendees how to develop, implement and manage HACCP plans. This essential course covers the basics of how to develop and implement a food safety system using the Hazard Analysis and Critical Control Points process to improve their food safety system throughout the company's production operation. Topics include Introduction to HACCP principles, Prerequisite programs, Conducting a hazard analysis, and Identification of critical controls. Upon successful completion of the course and final exam, students will earn a certificate of completion with the HACCP Alliance Gold Seal.
Click here to view the course agenda.
---
Instructor
Jeff Lucas, Sr. Director of Technical Services, Mérieux NutriSciences
Jeff has consulted in all food industry segments specializing in food safety, microbiological issues with foodborne pathogens, food spoilage, sanitation, and HACCP. Jeff has assisted numerous companies in resolving issues with Listeria monocytogenes in ready-to-eat foods and with Escherichia coli O157:H7 in raw beef including regulatory concerns, sanitation issues, and recall mitigation. He has instructed numerous short-courses and workshops across the US on HACCP, Listeria Control, Sanitation, Quality Systems and Food Safety. Jeff is a lead instructor for HACCP and an instructor in BRC. Additionally, Jeff is a Preventive Controls Lead Instructor for both human and animal food. Jeff's tenure with food and meat companies includes Sara Lee, ibp, Inc., Land O' Frost and J Bar B Foods among others. Jeff is a graduate of Auburn University and Texas A&M University.
Click here for information about our cancellation policy.
Note: Course will be cancelled if minimum of 5 students is not reached.
Objectives
Understand the basic concepts and strategies of developing a food safety system based on the principles of Hazard Analysis and Critical Control Points (HACCP)
Discover how to perform a more effective hazard analysis of incoming materials and the processes within your facility to identify the biological, chemical (including allergen and radiological) and physical hazards and to determine the risks associated with those hazards
Explore how to establish and document critical control points set up to prevent, eliminate or reduce the identified hazards found in the hazard analysis
Learn how to maintain an established HACCP based food safety system through effective validation and verification activities
For More Information: