Back to Events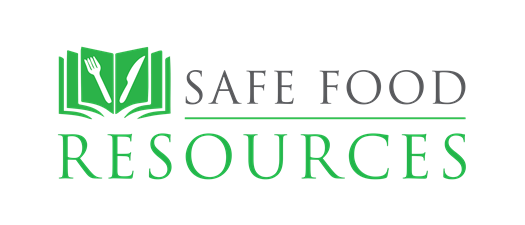 Safe Food Resources: HACCP Certification
Tuesday, September 13, 2022
to Wednesday, September 14, 2022
Event Details
Course Content
With the signing of the Food Safety Modernization Act, many food manufacturers are converting their food safety programs from a HACCP Based System to the Preventive Controls. However, depending on your particular food products and 3rd party auditing scheme, you may still be required to develop and maintain a HACCP Based system.
This course lays the foundation for those with responsibilities for HACCP including the food safety team and those with on-line responsibilities for monitoring critical control points in your process. Each person plays a key role in identifying potentials hazards based on their job and work experience with science-based controls implemented to control those hazards and keep the consumers safe.
The Safe Food Resources Introductory 16-Hour HACCP Course meets the International HACCP Alliance Certification requirements and an official IHA Certificate of Completion with gold seal is awarded upon successful completion of the course and course activities.
Students who attend the Safe Food Resources Introductory HACCP course will:
Learn how prerequisite programs are imperative to producing a safe food product

Be able to create a product description

Create steps in a process flow diagram

Conduct a Hazard Analysis

Identify Critical Control Points

Evaluate monitoring, verification and corrective actions

Describe elements to consider when validating a HACCP Plan

Learn to develop a HACCP Plan based on the 7 HACCP Principles

Receive Templates for developing a HACCP plan

Receive the HACCP Text Book, Binder and Certificate of Completion with IHA Gold Seal

Receive meals, snacks and beverages throughout the duration of the course

Become a

Food Safety Hero

!
Who Should Attend
QA Directors, Managers, Supervisors and Technicians

Operations Managers

Purchasing Managers

SQF Practitioners

All members of the Food Safety Team

Those who have responsibility for managing the CCP documentation
Course Agenda
This course is presented in a two-day format with limited class sizes. Students must actively participate in group activities to receive Certificate.
Day 1
Introduction to HACCP Principles and Implementation

Pre-Requisite programs

Identification of Hazards

Principle One: Conducting a Hazard Analysis
Day 2
Principle Two: Identification of Critical Control Points (CCP's)

Principle Three: Establish Critical Limits

Principle Four: Establish Critical Control Point Monitoring Procedures

Principle Five: Development of Corrective Actions to be taken for Deviation from Established Critical Limits

Principle Six: Establish Procedures for Verification Activities

Principle Seven: Establish Effective Record Keeping Procedures

Maintaining a HACCP Plan

Overview of HACCP Regulations
Register now for a small class sized, student paced, fun learning experience!