Back to Events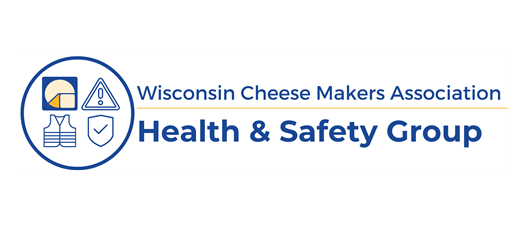 WCMA Health & Safety Group Meeting
Wednesday, August 3, 2022
Event Details
Join the new WCMA Health & Safety Group for its inaugural meeting on Wednesday, August 3.
The meeting program will focus on the U.S. Occupational Safety and Health Administration's (OSHA) recently announced Local Emphasis Program (LEP), focused on food manufacturers' safety practices. LEP inspections and enforcement actions began in Wisconsin on July 19, but OSHA officials have noted their plan to expand its scope to Indiana, Illinois, Michigan, Minnesota, and Ohio in October 2022.
Here's a look at the meeting agenda in brief.
12:00 noon Networking Lunch
1:00 p.m. Meeting Call to Order
I. Agenda Overview & Introductions
II. OSHA Local Emphasis Program
Featured Speaker: David Schott, MS, CSP, Assistant Area Director, Occupational Safety and Health Administration
III. LEP Best Practices Panel
Panelists include:

Mark Bonovetz, ASP, Corporate Safety Manager, BelGioioso Cheese
George Jerome, Corporate Safety & Regulatory Manager, Schreiber Foods
Paul F. Klein, CIH, CSP, Senior Risk Manager, M3 Insurance
Zach Thayer, Environment, Health and Safety Manager, Emmi Roth

Topics: Documentation, LOTO, Chemical Management, Internal Audits
IV. Group Business
Scope & Focus, Desired Presentations & Trainings
Frequency & Type of Meeting
Frequency & Type of Communication
3:30 p.m. Adjournment
WCMA is offering two ways to participate: in-person in Sun Prairie, Wisconsin or online via Zoom. In-person attendees will enjoy a networking lunch at 12:00 p.m. (CT), with the full meeting beginning at 1:00 p.m. (CT) for all participants. The inaugural meeting will conclude with a panel on best practices from industry health and safety experts. Registration is open now at WisCheeseMakers.org/Events.
Future meetings will cover a wide range of issues related to worker safety in dairy processing, guided by member feedback. Attendees can expect a platform for discussion, insights from respected industry experts, and opportunities to share ideas with their peers.
Have ideas or questions? Please contact WCMA Senior Director of Programs & Policy Rebekah Sweeney.
For More Information:
Rebekah Sweeney
Senior Director, Programs & Policy
Wisconsin Cheese Makers Association