Back to Events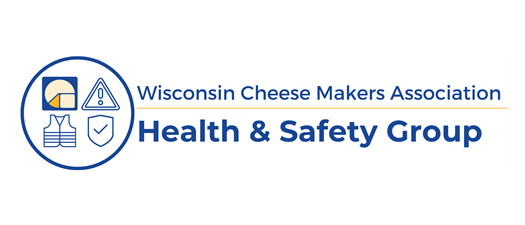 WCMA Health & Safety Group Meeting
Wednesday, June 7, 2023
Event Details
Register now for WCMA's next Health & Safety Group meeting on Wednesday, June 7 from 11 a.m.-3 p.m. (CT).
This event is offered in a hybrid format, meaning that WCMA members can join us in person at the Hilton Garden Inn, 1220 South Grand Avenue in Sun Prairie, Wisconsin, or online. All WCMA members - both dairy processor and supplier members - are welcome to participate.
Here's a look at our meeting agenda.
11 a.m.: Welcome & Introductions

11:05 a.m.: EHS Lawsuit Prevention Strategies

Presenters: Chuck Palmer & Bethany McCurdy, Michael Best & Friedrich LLP

12:00 p.m.: Networking Lunch

12:30 p.m.: OSHA Update: Food Processor Local Emphasis Program

12:45 p.m.: Peer Panel: OSHA LEP Inspections Experiences & Insights

Panelists: Zach Thayer, Emmi Roth

1:45 p.m.: Noise Protection Practices in Dairy Processing Plants

Presenter: Danica Harrier, WisCon
2:45 p.m.: Group Business Discussion

Join WCMA staff and your fellow members in discussion of a new industry safety training program, topics for upcoming meetings, and additional resources.
Have ideas or questions? Please contact WCMA Senior Director of Programs & Policy Rebekah Sweeney.
For More Information:
Rebekah Sweeney
Senior Director, Programs & Policy
Wisconsin Cheese Makers Association