Back to Events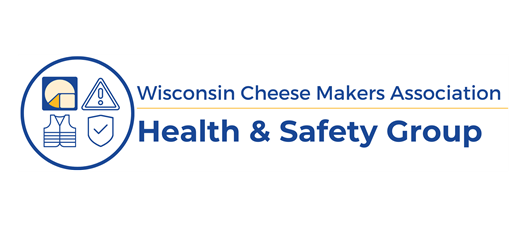 WCMA Health & Safety Group Meeting
Wednesday, March 1, 2023
Event Details
Save the date and register now for WCMA's Health & Safety Group meeting on Wednesday, March 1 from 11 a.m.-3 p.m. (CT).
This meeting will focus on the development of a workplace safety culture; a peer sharing presentation on OSHA's food processor LEP inspections; and a how-to on strengthening lock out-tag out protocols.
Additional presentations and speakers will be announced one month prior to this meeting.
WCMA is offering two ways to participate: in-person in Sun Prairie, Wisconsin or online via Zoom. In-person attendees will enjoy a networking lunch.
Have ideas or questions? Please contact WCMA Senior Director of Programs & Policy Rebekah Sweeney.
For More Information:
Rebekah Sweeney
Senior Director, Programs & Policy
Wisconsin Cheese Makers Association