Back to Events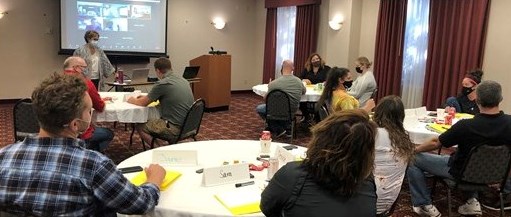 WCMA Next Step Leadership Training
Thursday, March 31, 2022
Event Details
Train and retain your valued staff with high-quality, low-cost educational offerings from Wisconsin Cheese Makers Association.
WCMA's Next Step Leadership Training is open to established leaders and encouraged for those member employees who have completed any of WCMA's Front-Line Leadership or Advanced Leadership courses. While a refresher on essential skills will always be a part of this course's curriculum, in 2022, the class will also feature a deep dive into talent retention strategies. Register now for WCMA Next Step Leadership, set for Thursday, March 31.
In 2022, by member request, WCMA Next Step Leadership classes will be presented in a hybrid format, meaning that participants may choose to participate in-person at the La Quinta Inn & Suites - Madison American Center (5217 E Terrace Dr, Madison, WI 53718) or live online from anywhere in the world.
Hear what past participants have to say about WCMA Trainings!
For More Information:
Rebekah Sweeney
Senior Director, Programs & Policy
Wisconsin Cheese Makers Association