Back to Events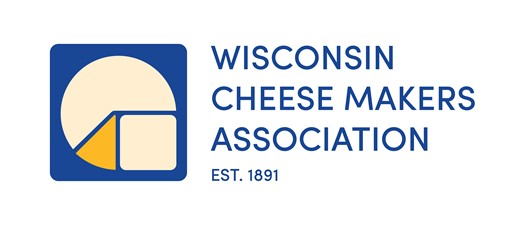 WCMA Technology Committee 2023 Field Day: Meister Cheese
Visit State-of-the-Art Wastewater Processing in Muscoda, WI
Wednesday, July 26, 2023
Event sites: Meeting & Lunch -- Kratochwill Building, 206 N. Wisconsin Ave., Muscoda, WI; and Plant Tour -- Meister Cheese, 1160 Industrial Drive, Muscoda, WI
Event Details
Join the Wisconsin Cheese Makers Association Technology Committee for a field day on July 26, 2023, visiting the wastewater treatment system at Meister Cheese, the award-winning, family cheese factory in Muscoda, Wisconsin.
The land treatment system includes an anaerobic digester producing gas for electrical generation, an aerobic digester, clarifier and seepage cells.
The WCMA field day will begin with members gathering at 11:30 a.m., then enjoying lunch and an environmental issues update meeting. The facility tour will take place from 2:00 to 3:30 p.m. Click on REGISTER NOW to register for this $45 seminar, lunch and tour. Sign up today!
Agenda
July 26
11:30 AM - 12:00 PM

Arrive, Sign-in, Network

Join us at the Kratochwill Building, 206 N. Wisconsin Ave., Muscoda, WI
12:00 PM - 12:30 PM

Working Lunch

The Lunch and Environmental Issues Update also take place at the Kratochwill Building
12:30 PM - 1:30 PM

Environmental Issues Update

Industry experts offer remarks on current topics and we invite your input on questions or issues of the day.
2:00 PM - 3:30 PM

Wastewater Facility Tour

Guided tour of the wastewater system at Meister Cheese, 1160 Industrial Drive, Muscoda, WI
Download Agenda
For More Information:
John Umhoefer
Executive Director
Wisconsin Cheese Makers Association
Sign Up by July 14 for this WCMA Technology Committee Field Day!