Back to Events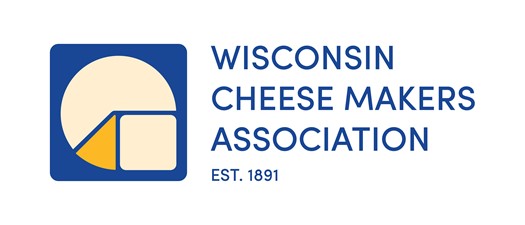 WCMA Technology Committee 2022 Field Day
Visit State-of-the-Art Wastewater Processing in Menomonie, WI
Wednesday, August 17, 2022
Event sites: Meeting & Lunch -- Bill's Distributing, 5900 Packer Drive, Menomonie Plant Tour -- Ellsworth Cooperative Creamery, 3001 County Road B, Menomonie
Event Details
Join the Wisconsin Cheese Makers Association Technology Committee for a field day visiting the state-of-the-art wastewater processing facility at Ellsworth Cooperative Creamery's new Menomonie, WI, cheese manufacturing plant. The day begins with noon lunch and a meeting on environmental issues, followed by a tour of the anaerobic membrane bioreactor system for wastewater pre-treatment and a "windows" tour of the cheesemaking facility. Members are asked to pay a $35 registration fee to offset meeting costs. Click on REGISTRATION OPTIONS to sign up today!
Our thanks to Ethan Hofland and the team at Ellsworth Cooperative Creamery for arranging this visit and to CFR Wastewater Solutions for their staff support for this tour.
Agenda
August 17
11:30 AM - 12:00 PM

Arrive, Sign-in, Network

Bill's Distributing, 5900 Packer Drive, Menomonie, WI
12:00 PM - 12:30 PM

Working Lunch

12:30 PM - 1:30 PM

Environmental Issues Update

Industry experts offer remarks on four current topics and we invite your input on questions or issues of the day.
1:30 PM - 3:30 PM

Wastewater Facility Tour

Guided tour of the wastewater pre-treatment system at Ellsworth Cooperative Creamery and take a "windows" tour of the cheesemaking facility.
Download Agenda
For More Information:
John Umhoefer
Executive Director
Wisconsin Cheese Makers Association
Sign Up by August 12 for this WCMA Technology Committee Field Trip!