Back to Events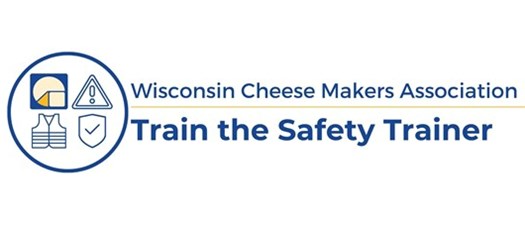 WCMA Train the Safety Trainer Course (In-Person)
Wednesday, December 11, 2024
Event Details
Build your skills as a trainer and enhance your organization's safety culture by engaging in WCMA's Train the Safety Trainer program, set for Wednesday, December 11 from 9 a.m.-4 p.m. (CT) at our Madison, Wisconsin offices.
Designed with input from WCMA's Health & Safety Group (HSG), this course is designed to equip the dairy processing industry's safety trainers with the knowledge, skills, and strategies to effectively communicate safety expectations and protocols for maximum compliance. HSG members note the importance of this offering now, as the Occupational Safety and Health Administration (OSHA) continues its Local Emphasis Program (LEP) for food processors, following a troubling uptick in serious injuries in manufacturing plants.
This course is taught in an interactive style and covers best practices for design and delivery methods used by successful workforce safety trainers. While those attending should have a strong grasp on industry safety practices already, instructors will emphasize training around OSHA's LEP areas of concerns, including machine guarding, lockout/tag out, prevention of slips, trips, and falls, chemical controls, and control of hazardous energy.
Upon completion of the course, participants will be able to:
Define training and facilitation in the workplace;
Conduct a training needs assessment;
Evaluate their training programs for clarity and efficacy;
Understand various presentation tools and methods;
Identify the characteristics of an exceptional trainer;
Discuss adult learning principles;
Handle environmental challenges and disruptive participants; and
Develop vocal, verbal and visual skills to conduct an effective training class.
Participants will also come away with a packet of training materials and a certificate of completion from Chippewa Valley Technical College and WCMA, that they and their employer can retain as a record of instruction.
WCMA is offering this training opportunity at the best-value rate of $249 per person, which includes lunch and snacks throughout the day. The course is limited to 24 participants, so act now to reserve your space!
For More Information:
Rebekah Sweeney
Senior Director, Programs & Policy
Wisconsin Cheese Makers Association