Back to Events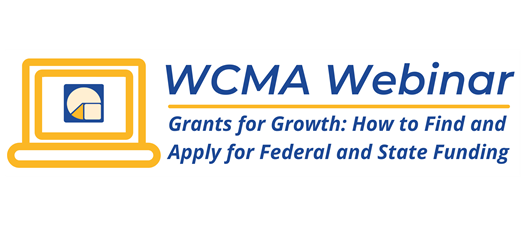 WCMA Webinar: Grants for Growth
Tuesday, May 17, 2022
Event Details
Register now for the Wisconsin Cheese Makers Association's (WCMA) next free, members-only webinar sharing practical tips to find and apply for federal and state grant funding! Join us Tuesday, May 17 at 1:00 p.m. (CT) for this informative, useful session.
Here's a look at our webinar agenda and featured speakers:
Where to Find Grant Opportunities & Application Best Practices

Presenter: Rebekah Sweeney, Wisconsin Cheese Makers Association

Grant Spotlight: International Market Access Grants

Presenter: Global Trade & Investment team, Wisconsin Economic Development Corporation

Grant Spotlight: Dairy Business Innovation Initiative Grants

Presenter: Vic Grassman, Center for Dairy Research

Grant Spotlight: Wisconsin Dairy Processor Grants

Ryan Dunn, Wisconsin Department of Agriculture, Trade and Consumer Protection
This offering is the latest in WCMA's monthly webinar series. Webinar topics are driven by WCMA member feedback and cover a range of themes such as business development, communication strategies, and industry resources.
Have questions? Please contact WCMA Senior Director of Programs & Policy Rebekah Sweeney.
For More Information:
Rebekah Sweeney
Senior Director, Programs & Policy
Wisconsin Cheese Makers Association