Back to Events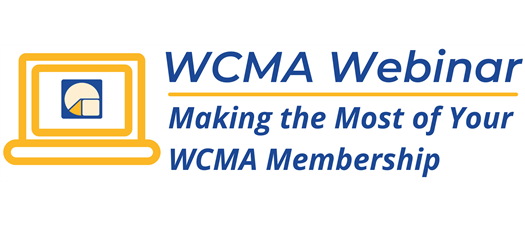 WCMA Webinar: Making the Most of Your WCMA Membership
Tuesday, September 13, 2022
Event Details
Join WCMA leadership and staff Tuesday, September 13 at 1:00 p.m. (CT) for a free, members-only webinar focused on ways you can make the most of your WCMA membership. Here's a look at our agenda:
Welcome to WCMA

Presenters: Steve Bechel, WCMA President and John Umhoefer, WCMA Executive Director

WCMA Events
WCMA Services

Presenters: Rebekah Sweeney, WCMA Senior Director of Programs & Policy and Grace Atherton, WCMA Communications Director

WCMA Membership Resources

Presenter: Sara Schmidt, WCMA Business & Membership Manager
Presenters will reserve time to field audience questions during the webinar. If you'd like to share a question in advance, please email rsweeney@wischeesemakers.org by Monday, September 13 at 12:00 p.m. (CT).
This offering is the latest in WCMA's monthly webinar series. Webinar topics are driven by WCMA member feedback and cover a range of themes such as business development, communication strategies, and industry resources.
For More Information:

5117 W. Terrace Dr. Ste. 402
Madison, WI 53718
608-286-1001