Back to Events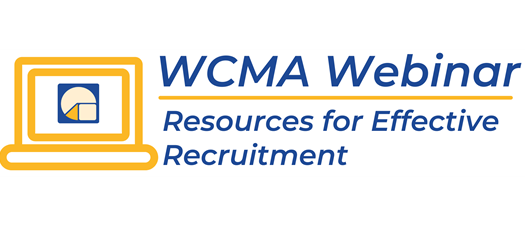 WCMA Webinar: Resources for Effective Recruitment
Tuesday, March 14, 2023
Event Details
Join us on Tuesday, March 14 at 1:00 p.m. (CT) for a free, members-only webinar focused on boosting your recruitment efforts with state and community resources available to dairy processors in Wisconsin and beyond. Our featured speakers include:
Becca Collins, Program Manager, Workforce Development Board of South Central Wisconsin
Julie Enloe, OneStop Operator, Employment and Training Association
Chang Yang, Communication Specialist, Great Lakes Cheese - Wausau
Paul Herold, Plant Manager, Great Lakes Cheese - Wausau
Rebekah Sweeney, Senior Director of Programs & Policy, WCMA
Presenters will reserve time to field audience questions during the webinar. If you'd like to share a question in advance, please email WCMA staff by Monday, March 13 at 12:00 p.m. (CT).
This offering is the latest in WCMA's monthly webinar series. Webinar topics are driven by WCMA member feedback and cover a range of themes such as business development, communication strategies, and industry resources.
For More Information:
Grace Atherton
Communications Director
Wisconsin Cheese Makers Association