Back to Events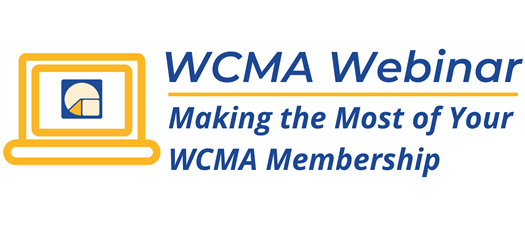 WCMA Webinar: Making the Most of Your WCMA Membership
Tuesday, September 12, 2023
Event Details
New to WCMA membership? Considering joining our Association? Then, we invite you to take part in a free, engaging webinar Tuesday, September 12 at 1:00 p.m. (CT). Learn how WCMA can support you, your team, and the growth of your business!
Together, we will explore:
Ways to leverage your membership to expand your network and forge valuable connections
New food and employee safety resources
Industry communications
Workforce attraction and retention tools
Educational opportunities for WCMA members only
Advocacy efforts WCMA is leading to create a favorable environment for your business
Grant opportunities available through WCMA that support industry innovation and profitability
This one-hour webinar will include time for your questions. If you'd like to submit a question in advance, please email WCMA Senior Director of Programs & Policy Rebekah Sweeney by Monday, September 11 at 12:00 p.m. (CT).
This offering is the latest in WCMA's monthly webinar series. Webinar topics are driven by WCMA member feedback and cover a range of themes such as business development, communication strategies, and industry resources.
For More Information:
Rebekah Sweeney
Senior Director, Programs & Policy
Wisconsin Cheese Makers Association