Back to Events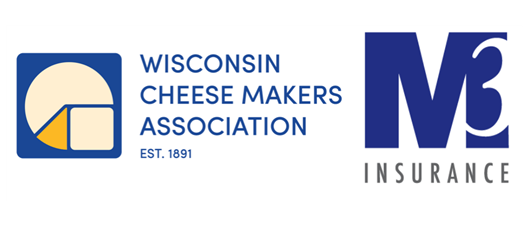 WCMA Webinar: Vaccine Strategies for Employers
Thursday, February 18, 2021
Event Details
Vaccine communication and education strategies are the focus of a free webinar coming Thursday, February 18 from 1:00-1:45 p.m. (CST), available exclusively to members of the Wisconsin Cheese Makers Association.
WCMA is pleased to present featured speaker Jeff Christensen, Director of Communications at M3 Insurance, as part of this webinar. Join as Jeff walks through the fundamentals business leaders should consider and apply while talking about organizational decisions regarding COVID-19 vaccines while communicating with employees about their organization's COVID-19 vaccination plan.
A public health expert will share their knowledge regarding the safety and efficacy of COVID-19 vaccines, as well as practical experiences from those who have already received full doses.
WCMA staff will also present the latest information on Wisconsin's Phase 1B vaccine rollout, which is set to begin March 1.
WCMA will reserve time at the end of the webinar for responses to member questions. To submit questions to be presented anonymously during the webinar, please send them by close of business on Monday, February 15 to WCMA Communications, Education, and Policy Director Rebekah Sweeney.
For More Information:
Rebekah Sweeney
Senior Director, Programs & Policy
Wisconsin Cheese Makers Association