Back to Events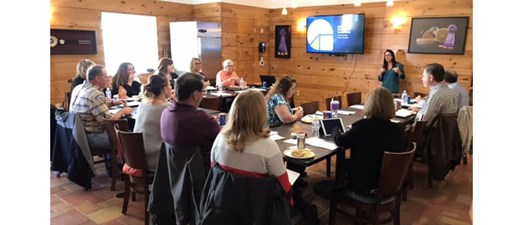 WCMA Workforce Committee Meeting
Tuesday, November 19, 2019
Event Details
Register now to participate in the next WCMA Workforce Committee meeting, set for Tuesday, November 19, from 11 a.m.-3 p.m. at Grande Cheese Company's corporate headquarters in Fond du Lac, Wisconsin. We thank our generous hosts!
This committee meeting will include discussion on the following topics:
Development of a promotional video focused on industry careers
Launch of an industry job listings board on WisCheeseMakers.org
Current employee training offerings and unmet needs
WCMA's annual Wage & Workforce Survey
WCMA's Job Fair at CheeseExpo
Human resources professionals, business owners, and plant management staff may have interest in the meeting. For the purpose of an accurate lunch order, please register to attend by close of business on Monday, November 11.
Note that you may direct any questions or agenda items to WCMA Communications, Education, and Policy Director Rebekah Sweeney.
For More Information:
Rebekah Sweeney
Senior Director, Programs & Policy
Wisconsin Cheese Makers Association