Back to Marketing Opportunities
CheeseExpo Program Advertisement - Upgrade Quarter Page to Full Page, Interior Placement
CheeseExpo Marketing Opportunities
Upgrade for Complimentary Sponsor Advertisments. This is to upgrade from a Quarter page to a Full page advertisement in CheeseExpo Official Program.
The 2020 CheeseExpo Official Program will be a spiral-bound, letter-sized (8.5 x 11 inches) full
color booklet. Ads must be submitted as PDF documents at 300 dpi (see diagrams below).
Don't miss your chance to advertise!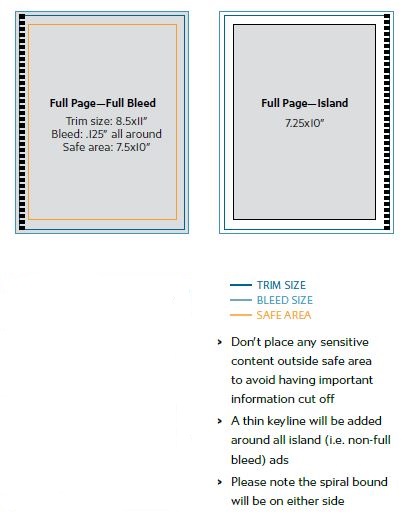 ---