Back to Events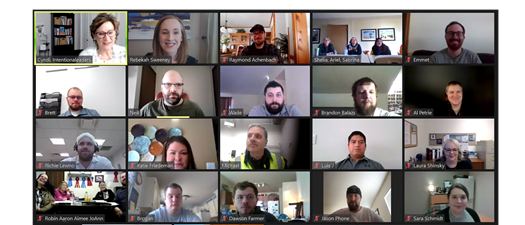 WCMA Next Step Leadership Training
Tuesday, May 30, 2023
Event Details
Train and retain your valued staff with high-quality, low-cost educational offerings from Wisconsin Cheese Makers Association.
Register now for the next installment of
WCMA's engaging
Next Step Leadership Training
.
Each year, this concise, virtual program offers
established industry leaders an opportunity to reconnect with their peers, to refresh their basic leadership skills, and to take a closer look at a key strategy for employee attraction and retention.
Set for Tuesday, May 30, this year's Next Step Leadership Training will focus on diversity and inclusion strategies to build and strengthen teams. Session objectives include:
Exploring the complexity of diversity and inclusion changes

Understanding how our mind affects our actions

Defining best practices for leveraging diversity and fostering an inclusive workplace.

Learning about psychological safety and its importance to diversity and inclusion, and innovation
At just $135 per person, Next Step Leadership is a low-cost, but highly effective way to engage your team members in practical, productive conversations about important topics.
Hear what past participants have to say about WCMA Trainings!
For More Information:
Rebekah Sweeney
Senior Director, Programs & Policy
Wisconsin Cheese Makers Association